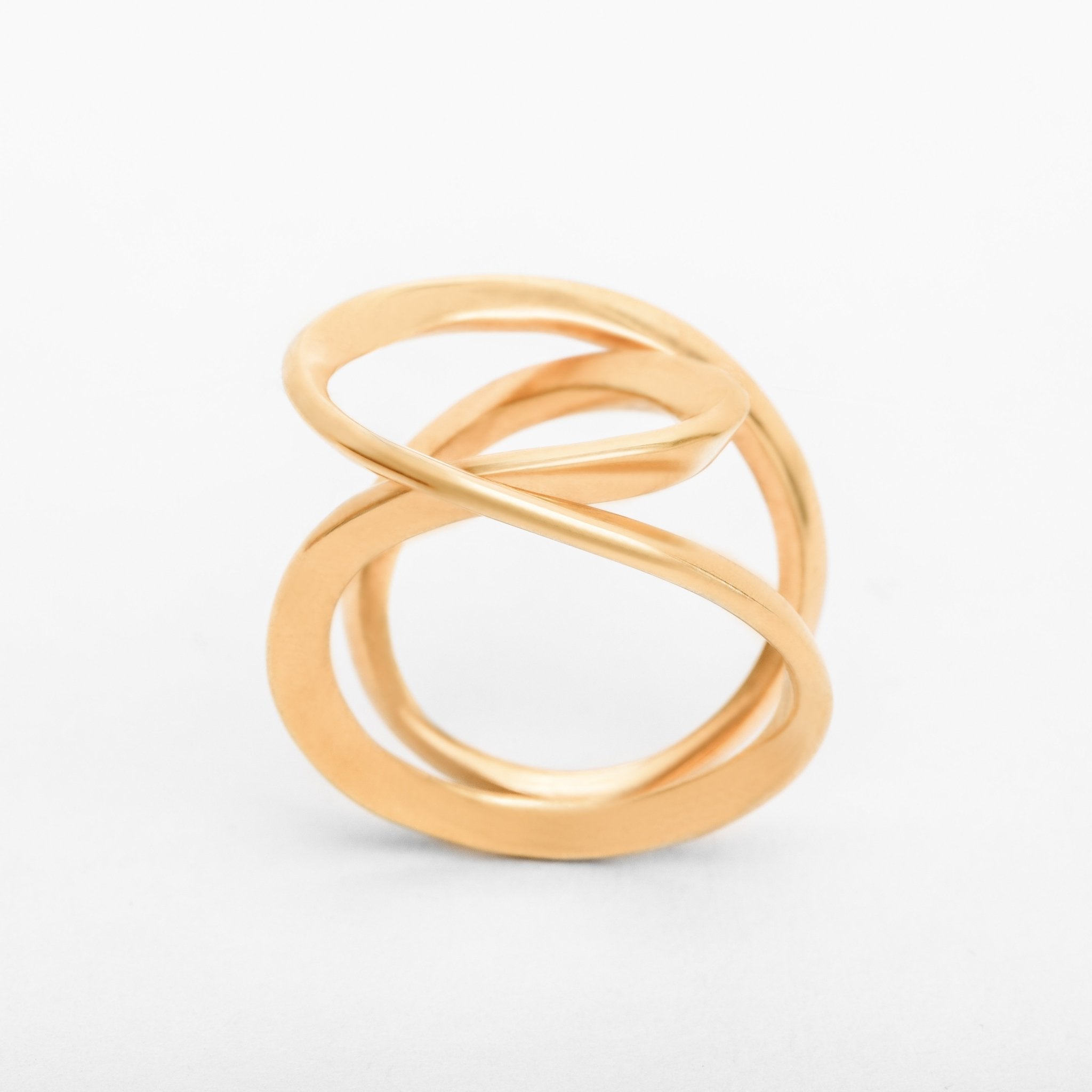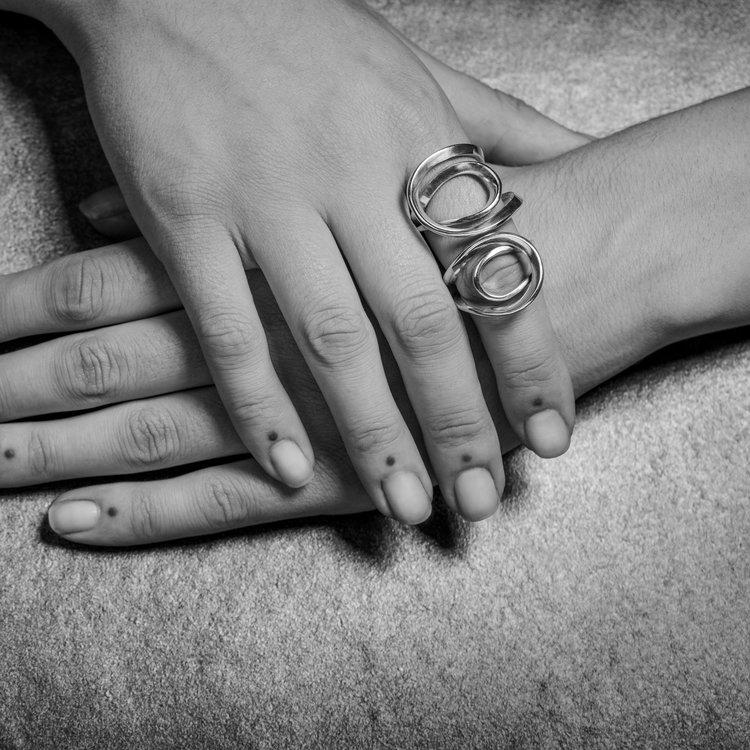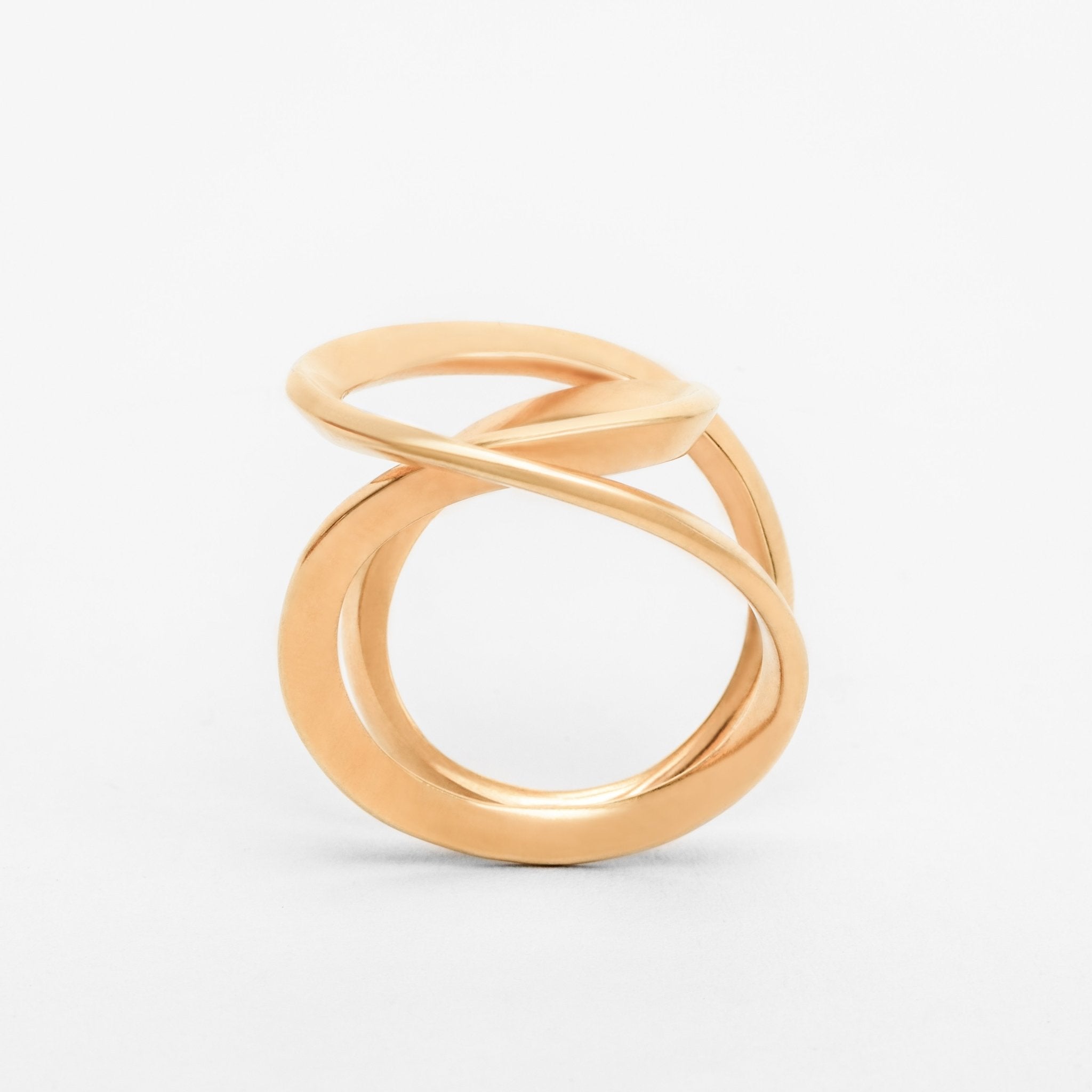 Squiggle M (Silver & Gold)
The Squiggle M ring is hand-made from finely polished recycled 925. sterling silver and 18k gold vermeil (8 Microns)  This product is handcrafted making each one of a kind. 
The ring is open-ended meaning size can be individually adjusted. Adding slight pressure on the top ends will increase or decrease the ring's size by a few mm without ruining its structural integrity (when done occasionally).
Design and finishing: Switzerland 
Production: Bulgaria 
Plating: Switzerland